Both of us have been doing gym work on a regular basis, plus fitting in weekends to the mountains - mainly Snowdonia and The Lake District. The have been stepped up as we approach departure (D-Day) on 11th February (or maybe its K-Day).
10 January 2009: Kinder Scout, Peak District. First training walk. Friday 9th – drive up to Youth Hostel in Edale. Sat 10th – up Jacob's ladder, along edge of Kinder Scout to northern point. Clear weather and sunny, very windy in afternoon. Well below freezing. Ice and snow all over. Ice climbing on Kinder waterfall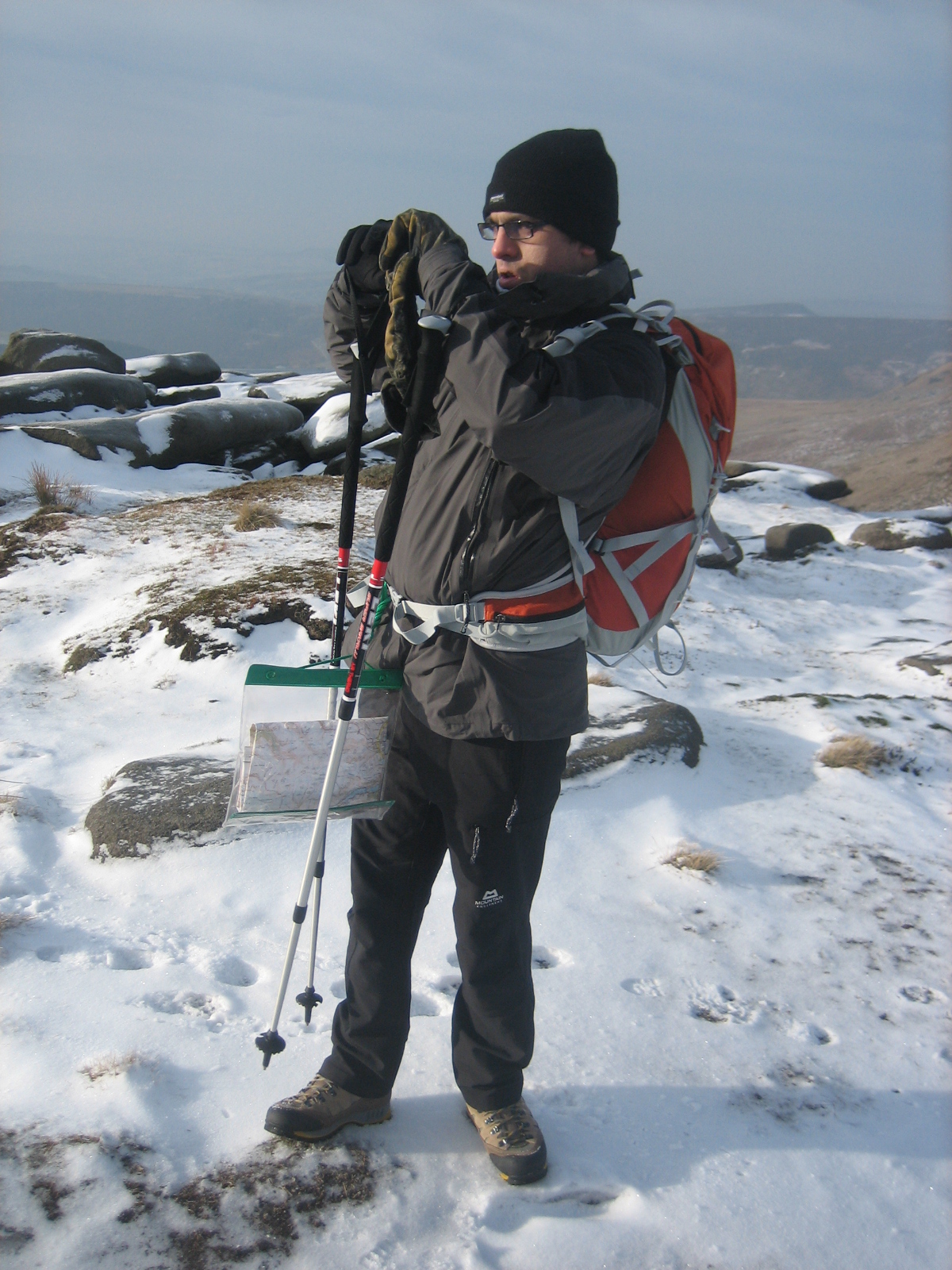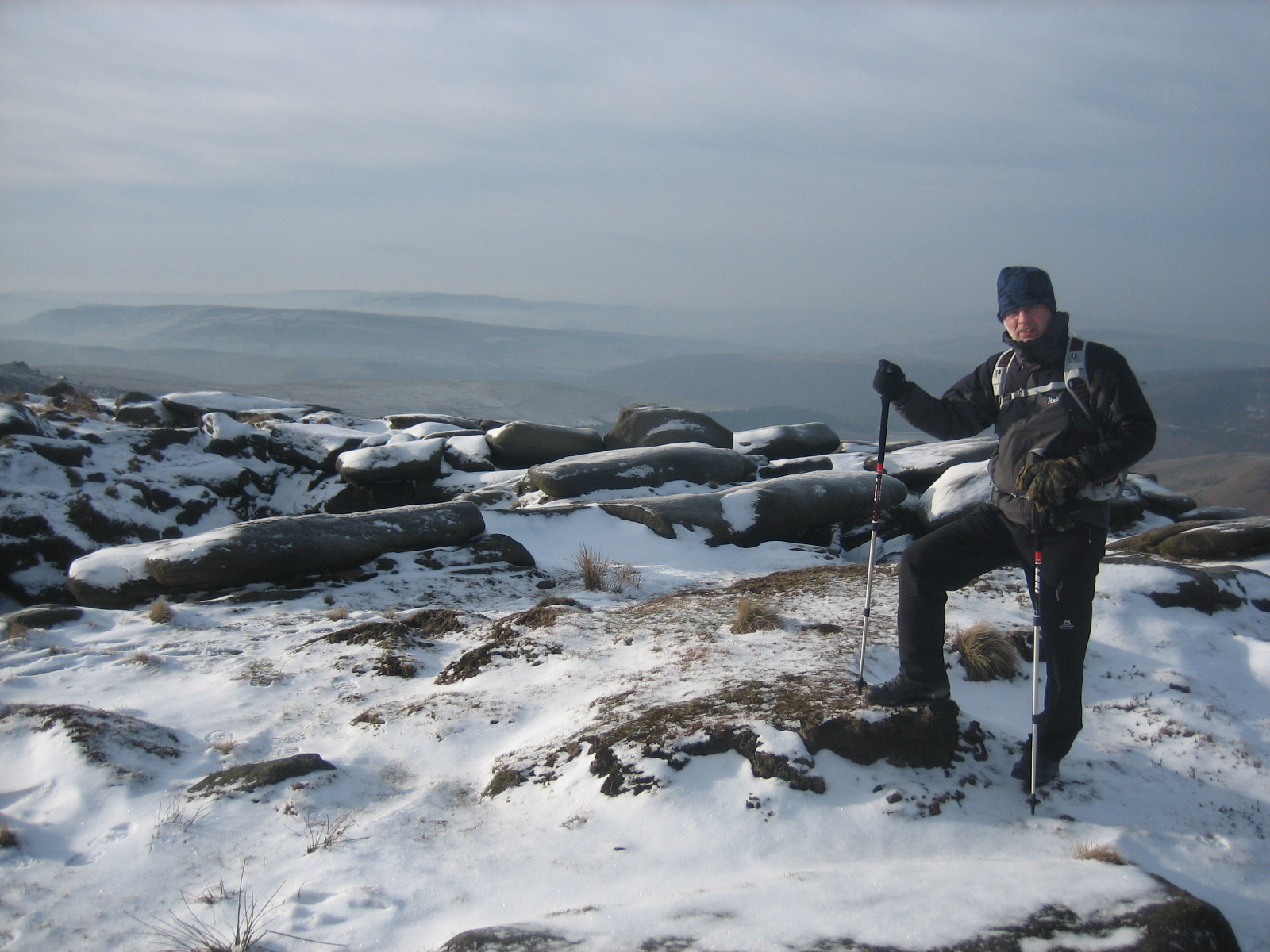 7th February: Snowdon. – totally snowed up and icy – crampons and ice axes all the way. Severe snow storms all across UK. Several deaths on the mountain that weekend due to ill-equiped and inexperienced climbers.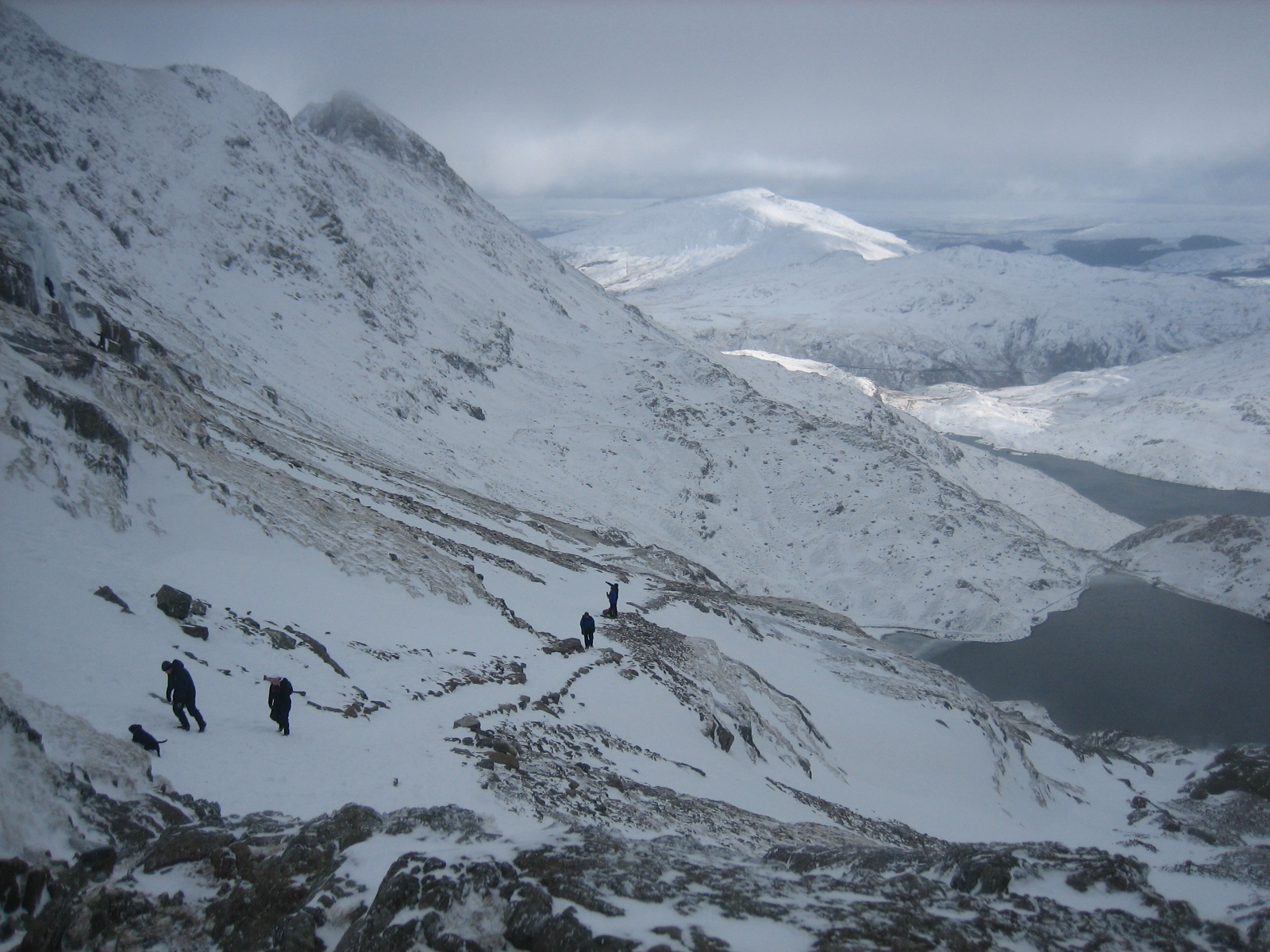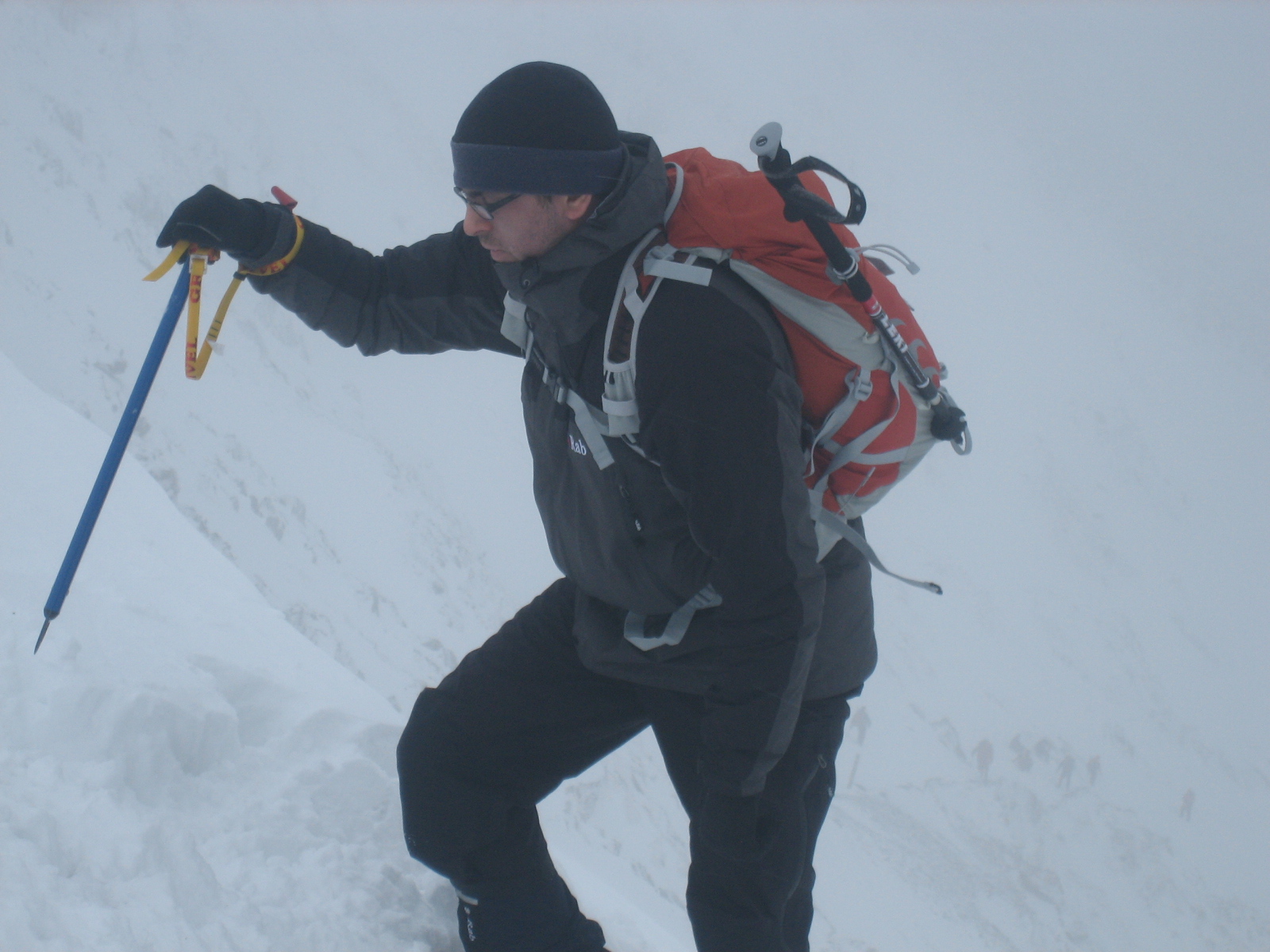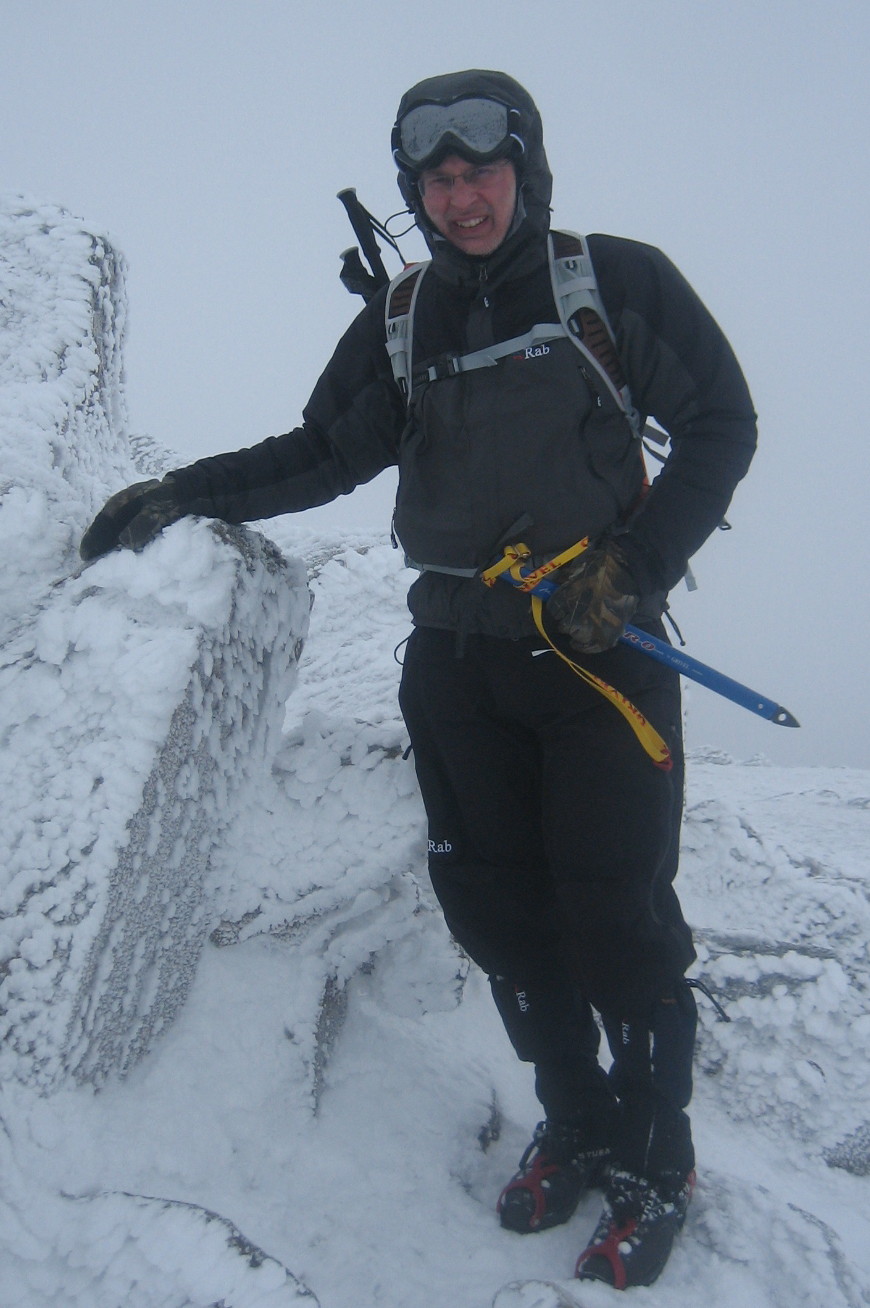 6th March; Tryfan, Snowdonia - stayed at Pen-y-pas YHA. Tackled north face of Tryfan, starting from Lake Ogwen in sunshine. Later turned very misty and windy. Tough going. Defeated by early, slippy rock slabs. So sought different route. Then had to 'rescue' some students – ill equipped and ill-clothed, one of who got repeatedly scared and locked on moderate pitches. We got them up, but they eventually, wisely, turned down when they saw the challenge of the summit push. It also almost defeated us, but there was no way we were going to descend the north side of Tryfan. We found a way up a very steep gully with some very hairy scrambling and difficult holds, emerging into a mini col with the wind blasting through. We both admitted to wishing we were not there. But upwards we went, linking with a group of paddies to reach the top. Then down the other side to a col and off down to Ogwen. Barry's legs were shattered. Couldn't move much the next day. And, although he didn't know it till later, Barry had broken a rib against rock whilst climbing –which imposed a six week period without major physical activity.

That morning, a celebrity team got to the top of Kilmanjaro for the Red Nose Day Climb: Alesha Dixon, Ben Shepherd, Ronan Keating, Cheryl Cole, Chris Moyles, Gary Barlow, Denise van Outen, Fearne Cotton, and Kimberley Walsh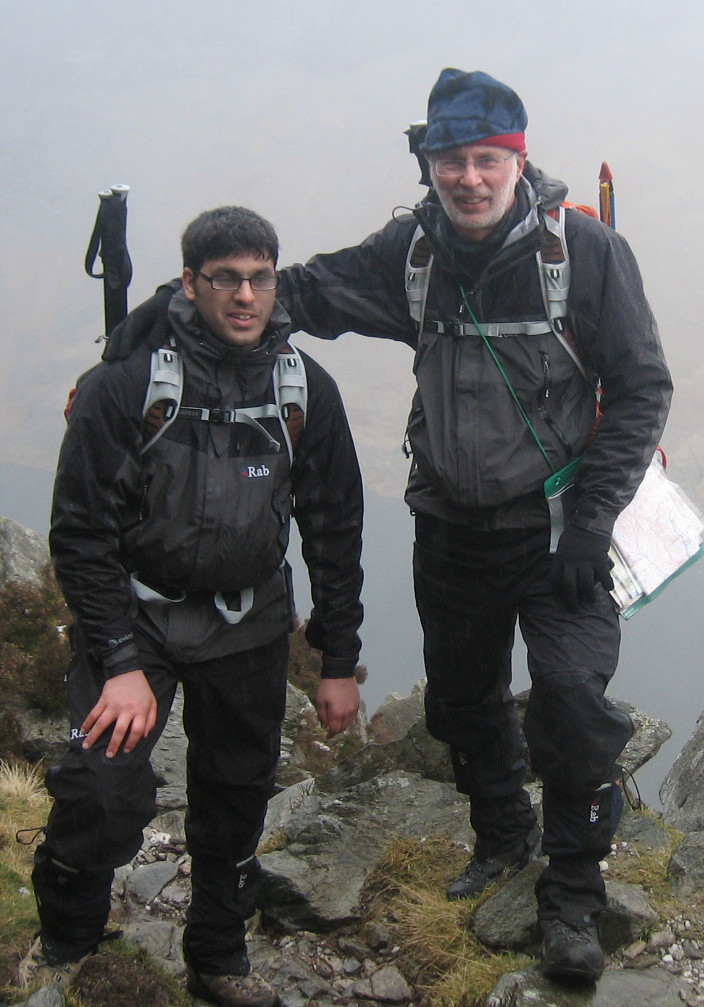 24-25th April: Brecon Beacons, Wales. Stayed at YHA in Brecon, Then did 20km circular walk on the main Brecon Beacon summits (no photos). Easy walking, pleasant views (not conventional montane ruggedness).
10th May and 16th June: short walks in Chiltern Hills (4 hours)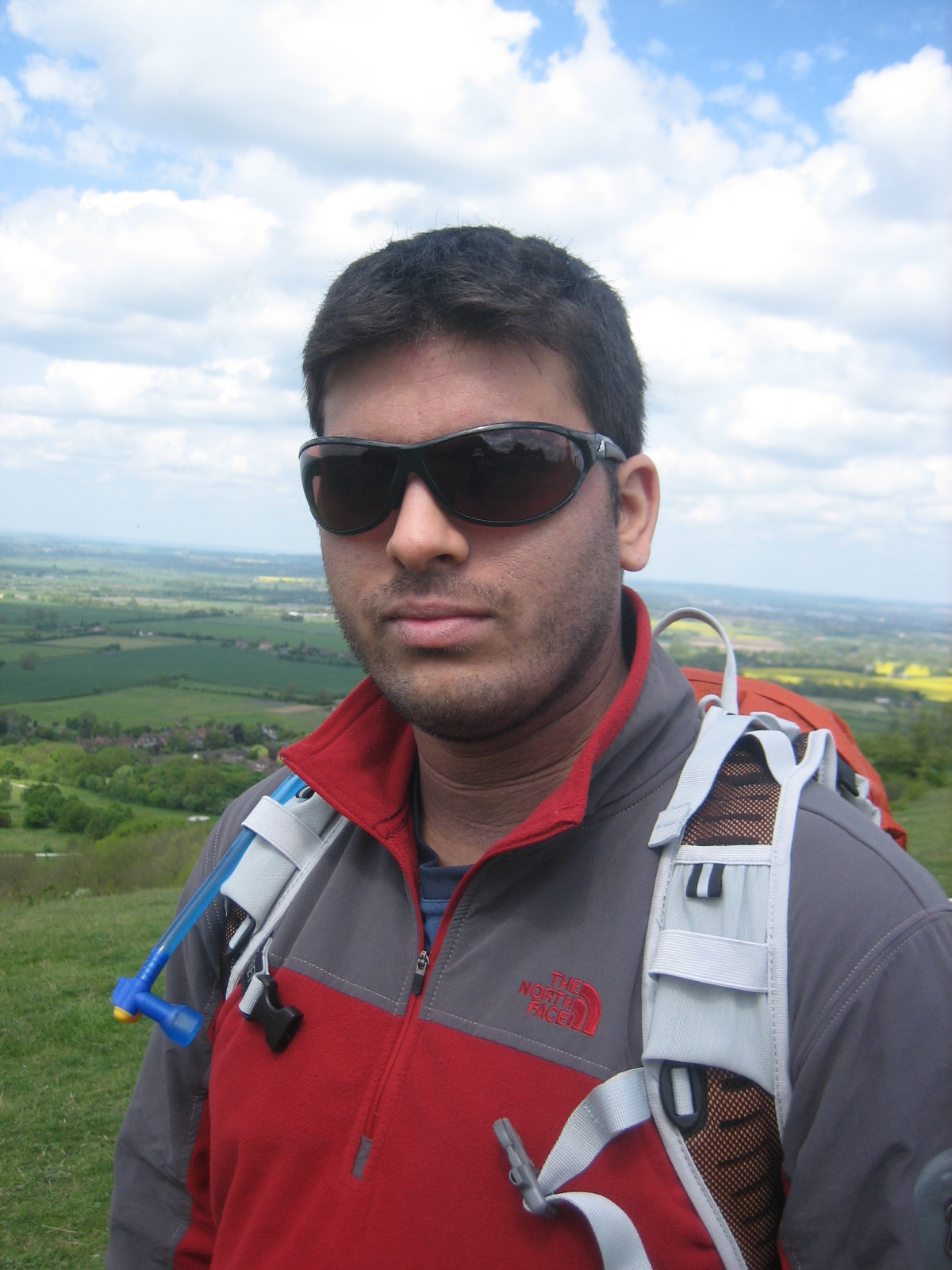 25-26 July, Helvellyn (via Striding Edge), Lake District. Stayed at YHA at Elterwater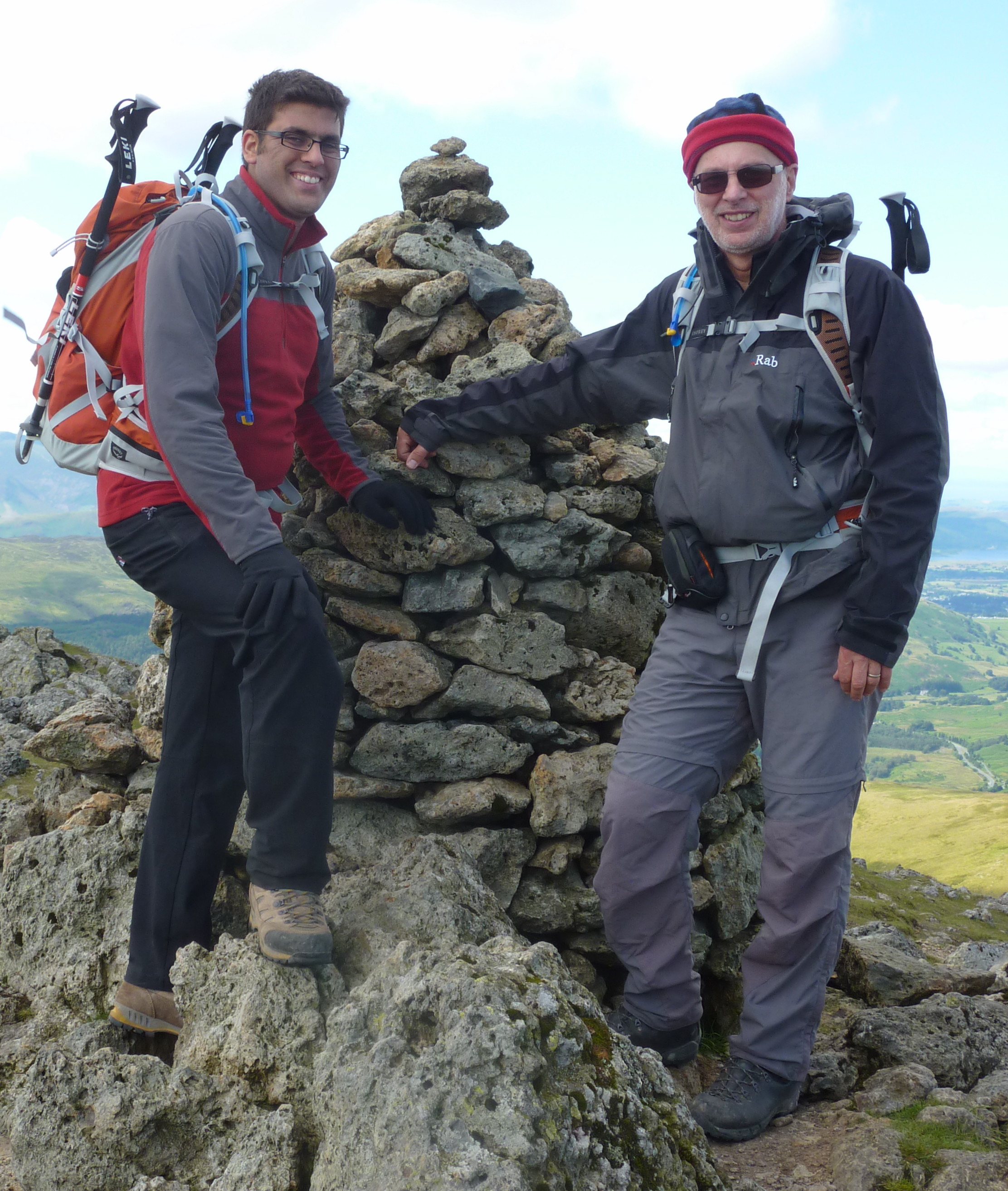 10-11 October. The Glyders ridge, Snowdonia - cold, wet and miserable conditions.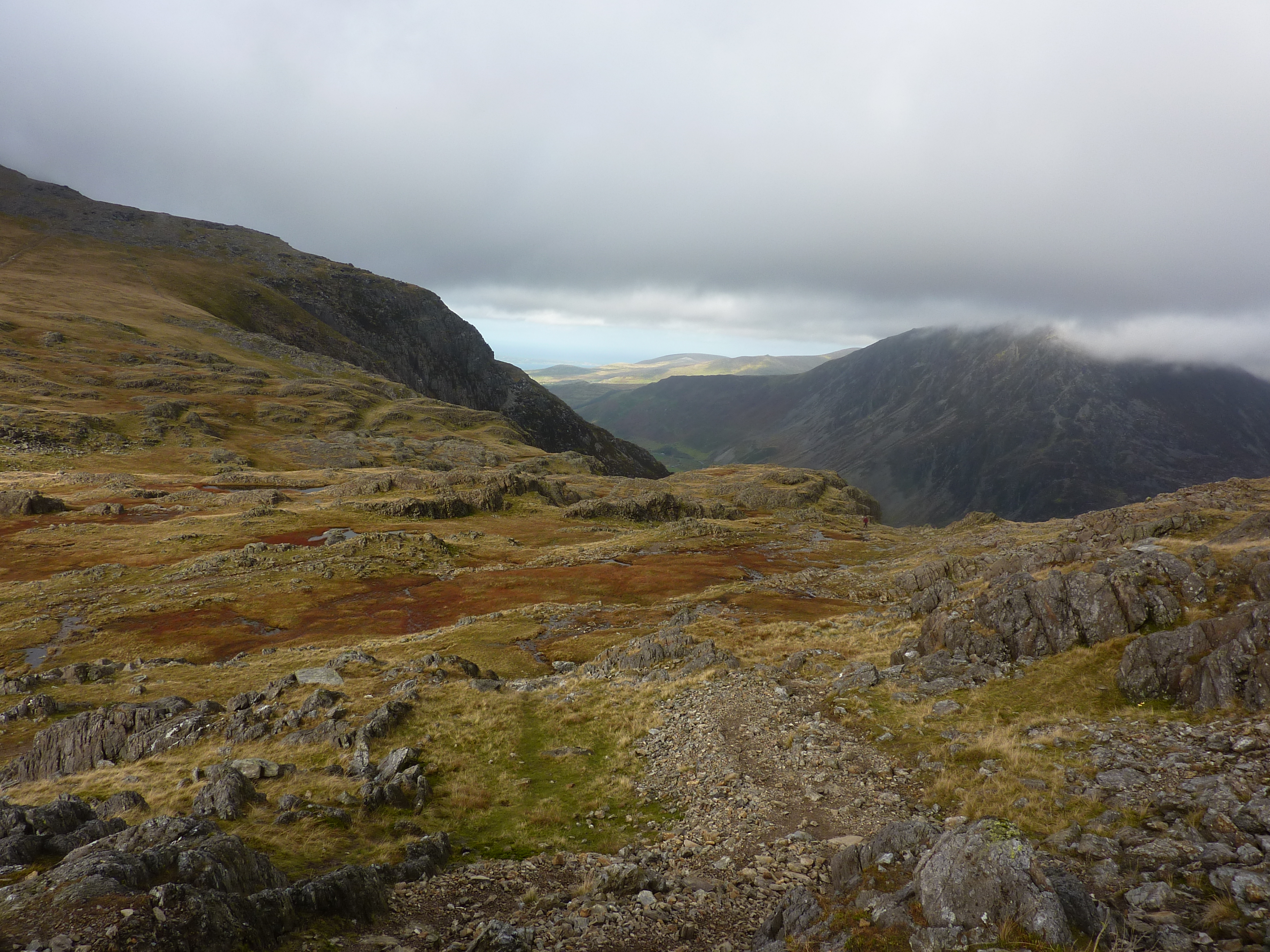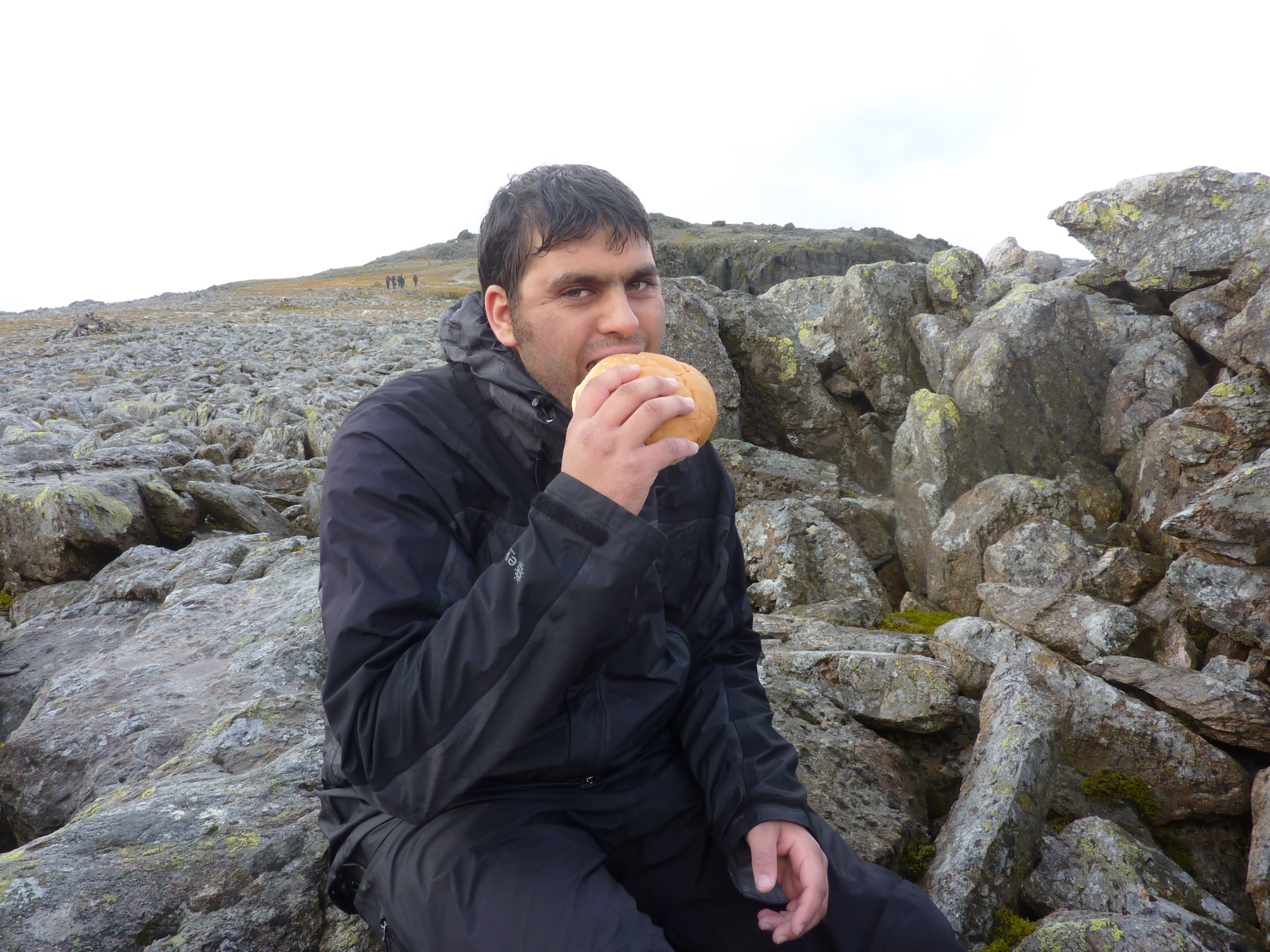 13 - 15 November: Langdale, The Lake District - climbing in very wet conditions - a week when the area was badly flooded, and mountain streams flowed as raging torrents so that we had to constantly re-route. One image shows Langdale as it began to flood; the other the Langdake Pikes - one of our favourite destinations.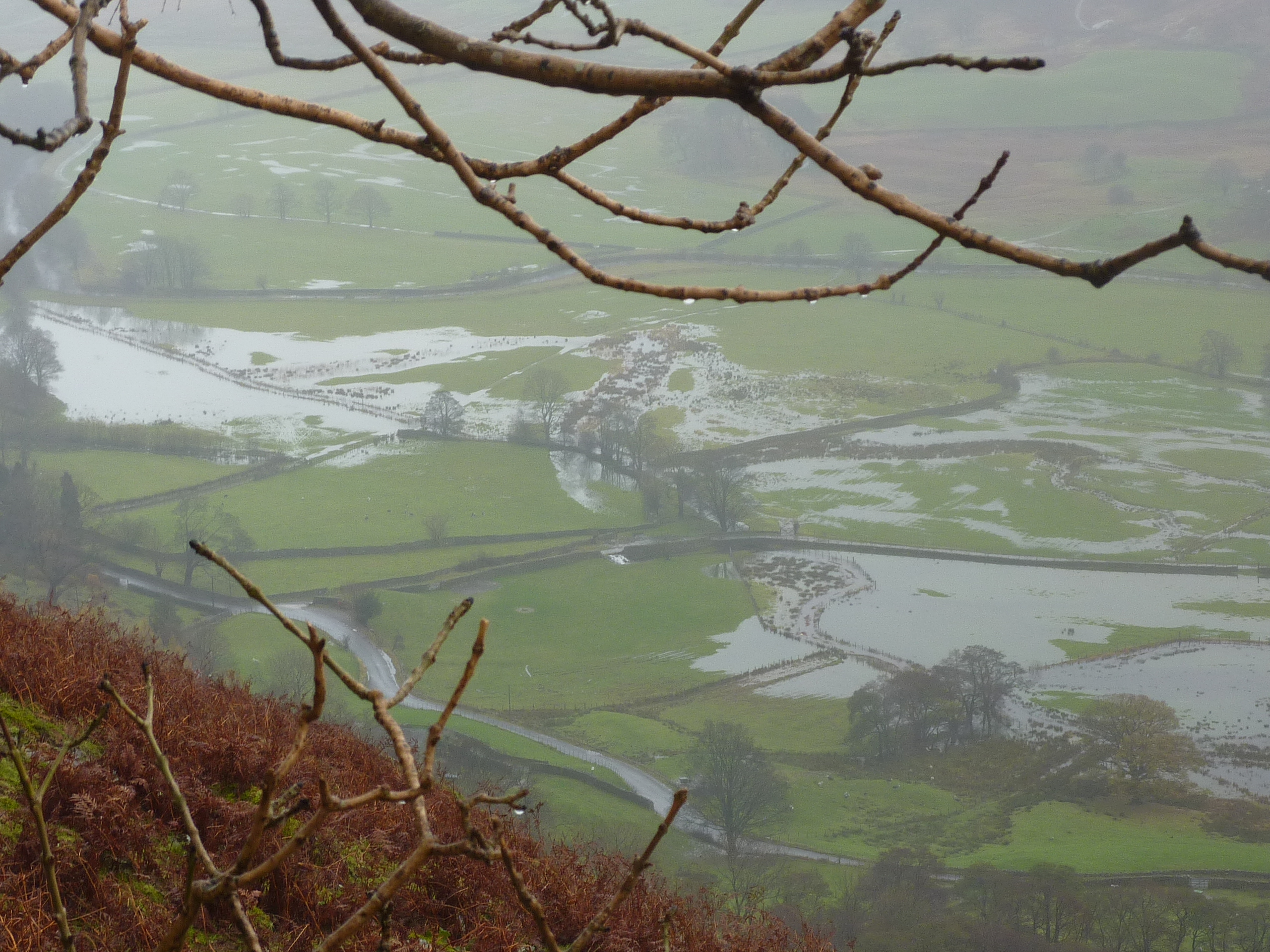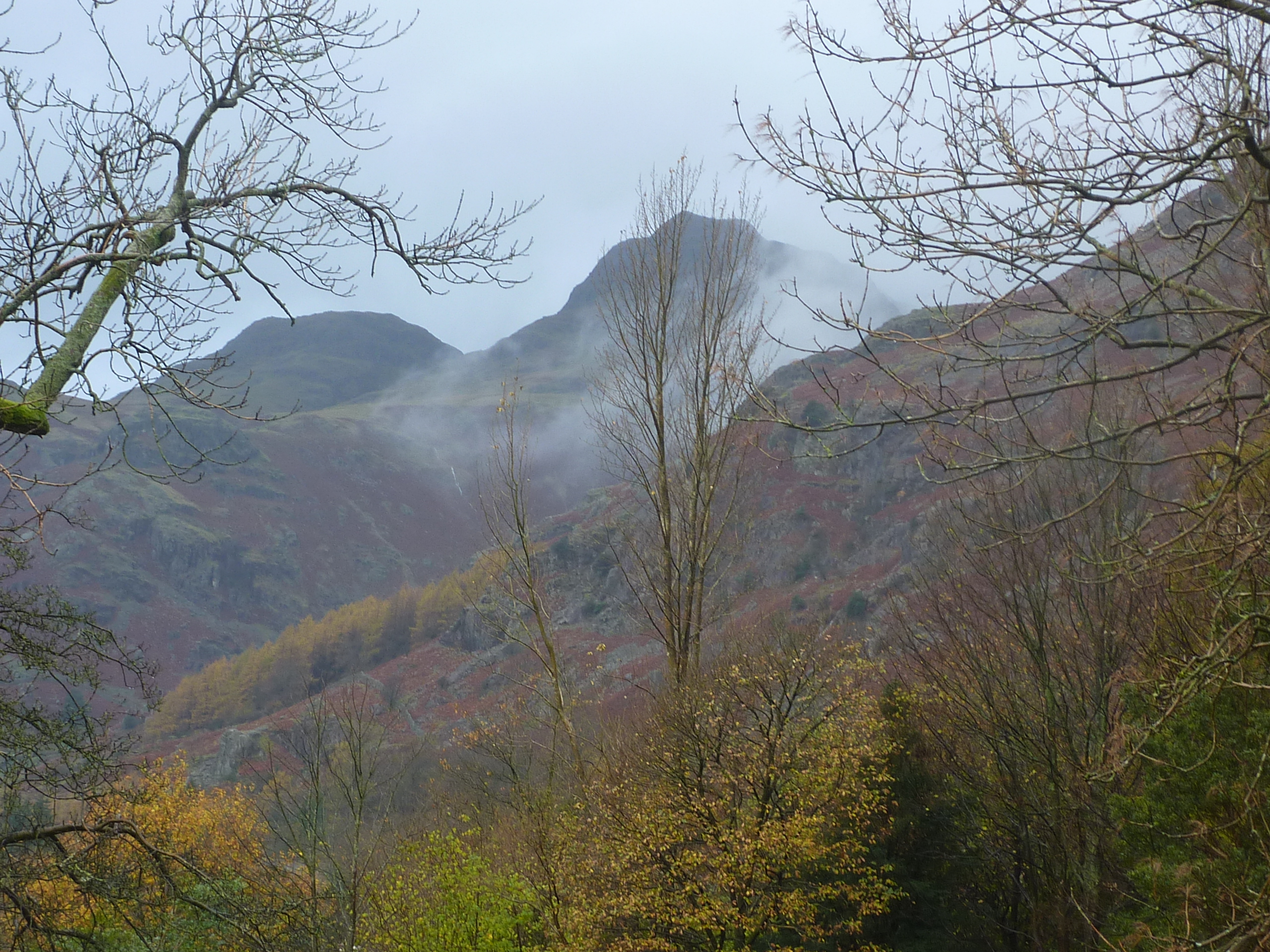 11 - 13 December: Snowdonia - last climbing weekend before Christmas. Beautiful clear weather but sharpy, crisp and very cold on the tops. The first four Images below show us on our way up Snowdon. The fifth and sixth images show the face of Y Gribin - a Grade 1 scramble and our route up onto the summit of the Gylder ridge, and the panoramic wintery cold view from the top.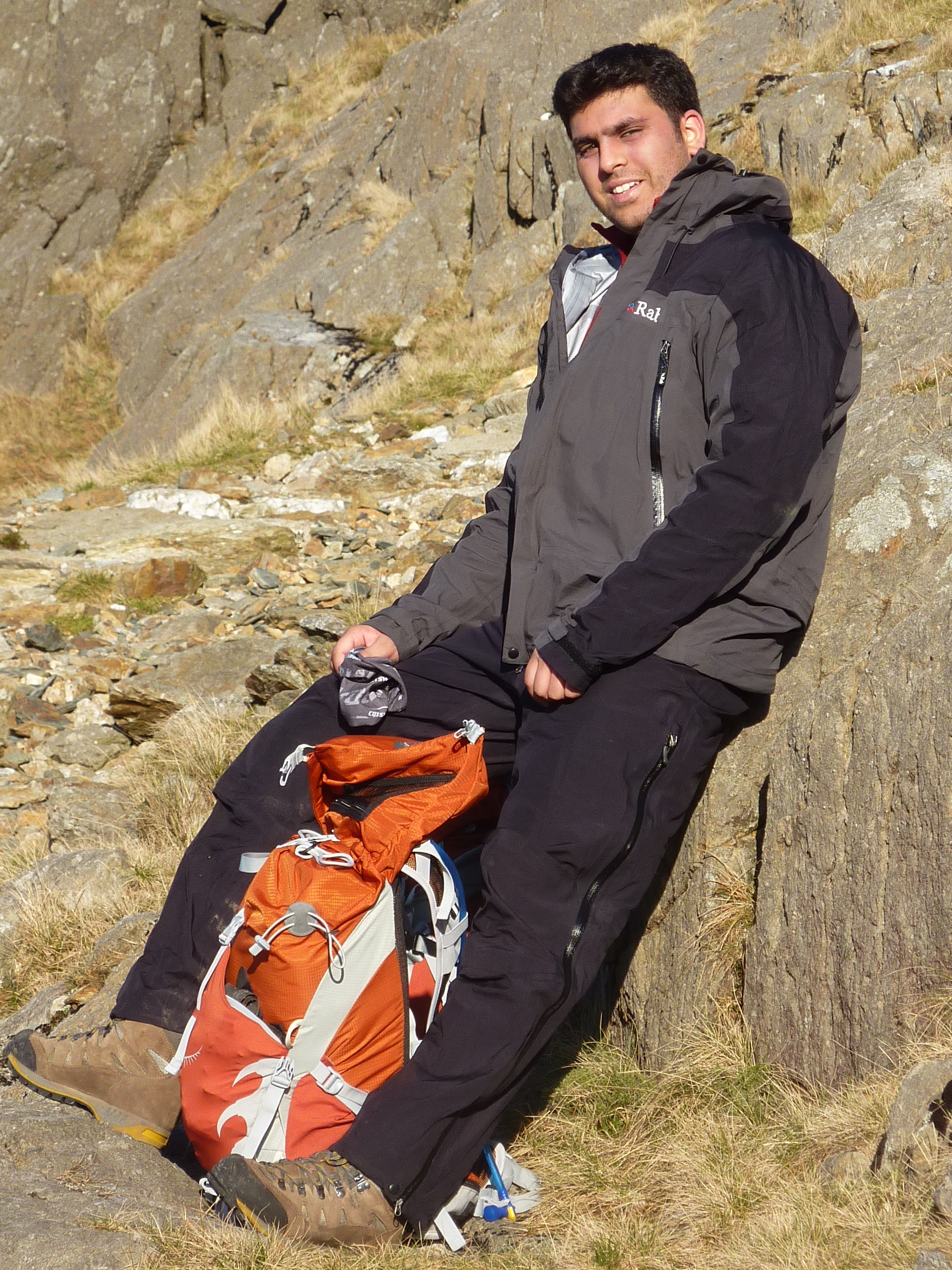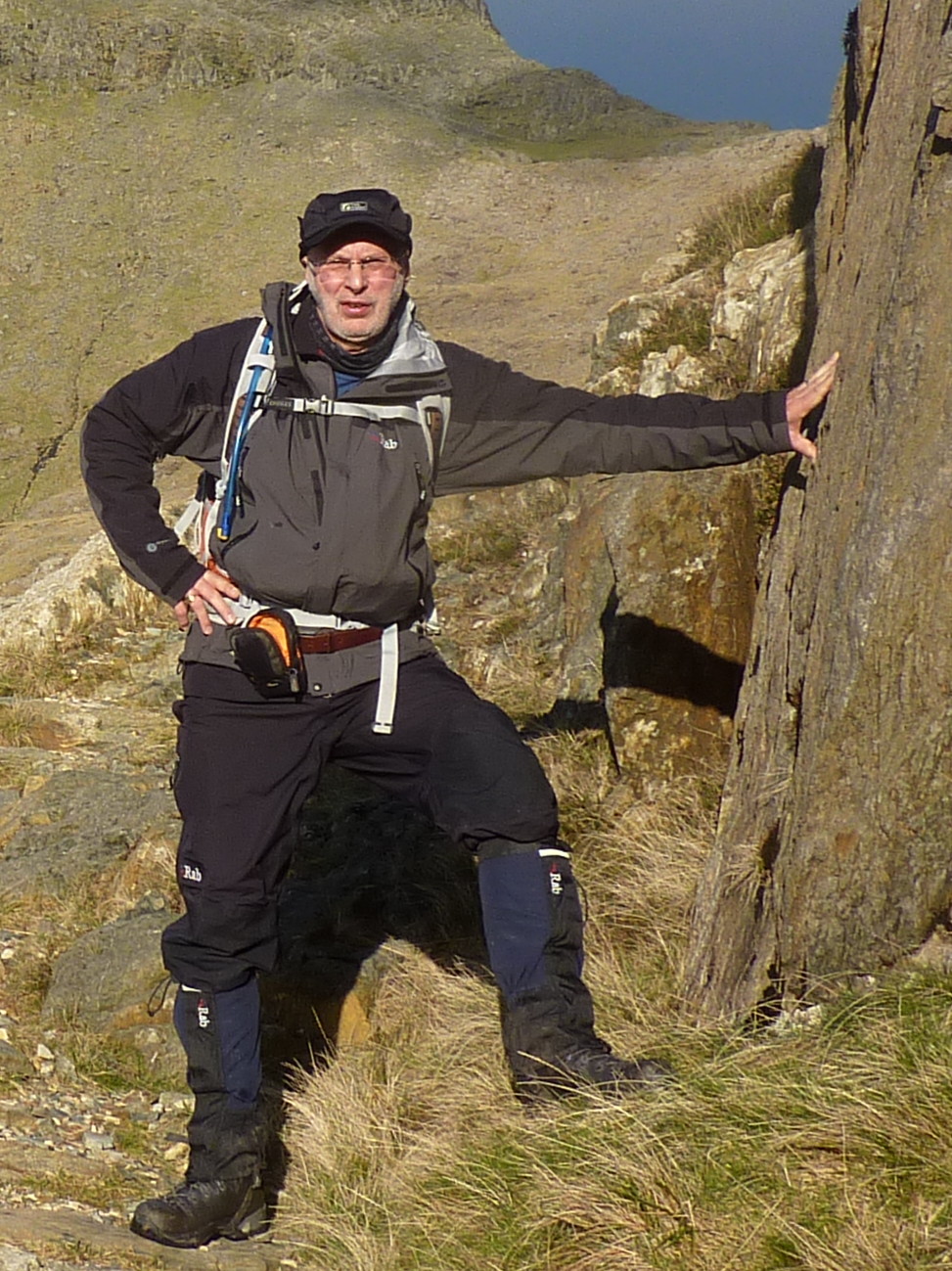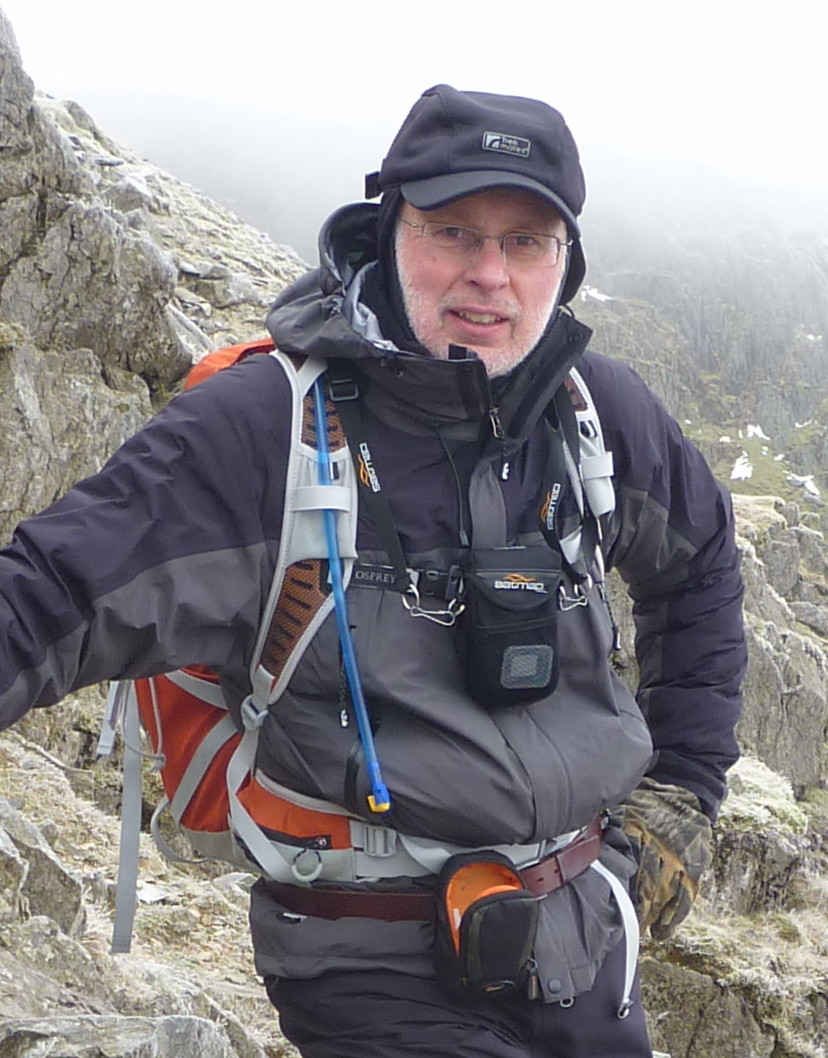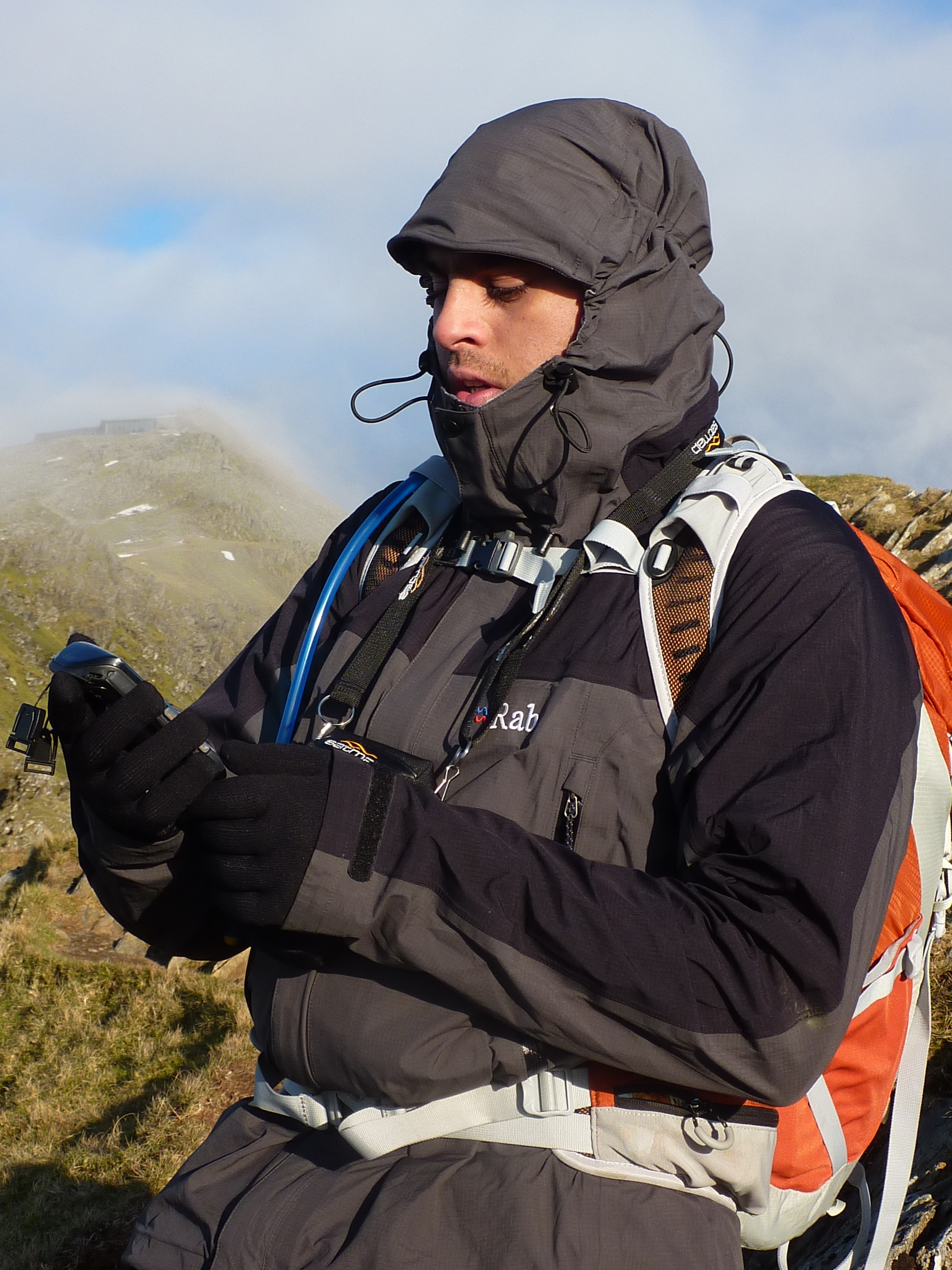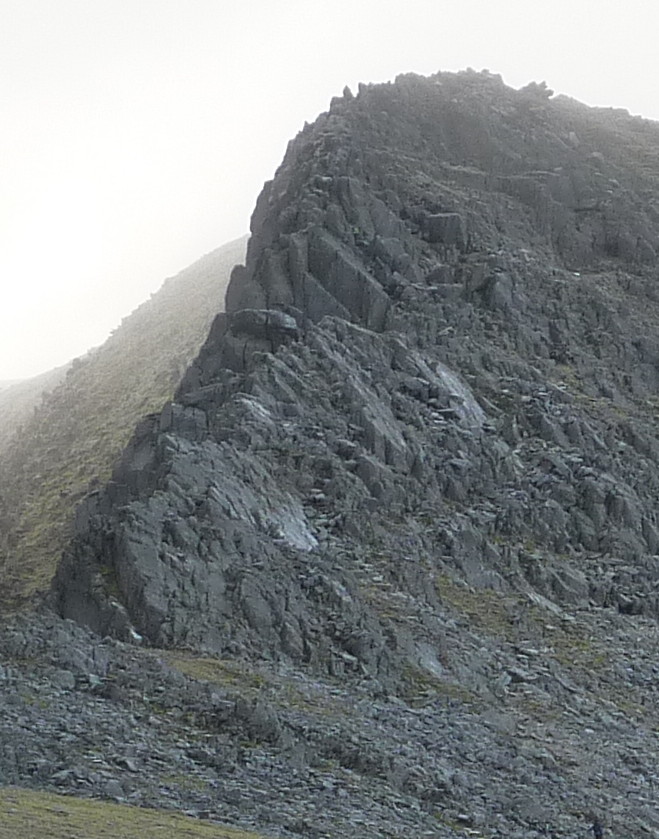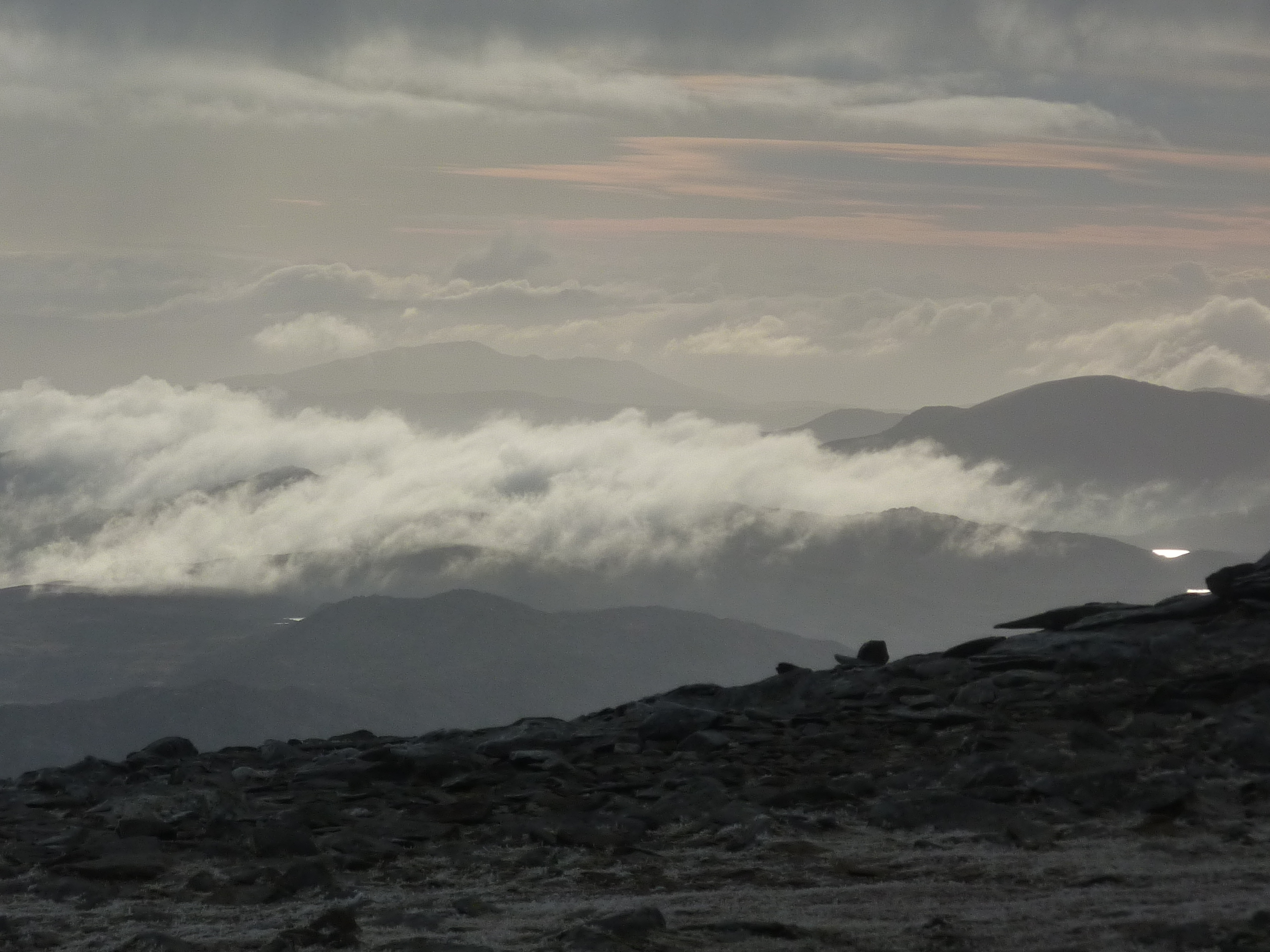 9-10 January - Snowdonia again in the full grip of winter - one month to go to departure. Below: Sachin trying to make a skyline phone call; Barry struggling through a deep snow drift, Crib Goch seen from Capel Curig, and both of us on summit of Snowdon in the freezing wind.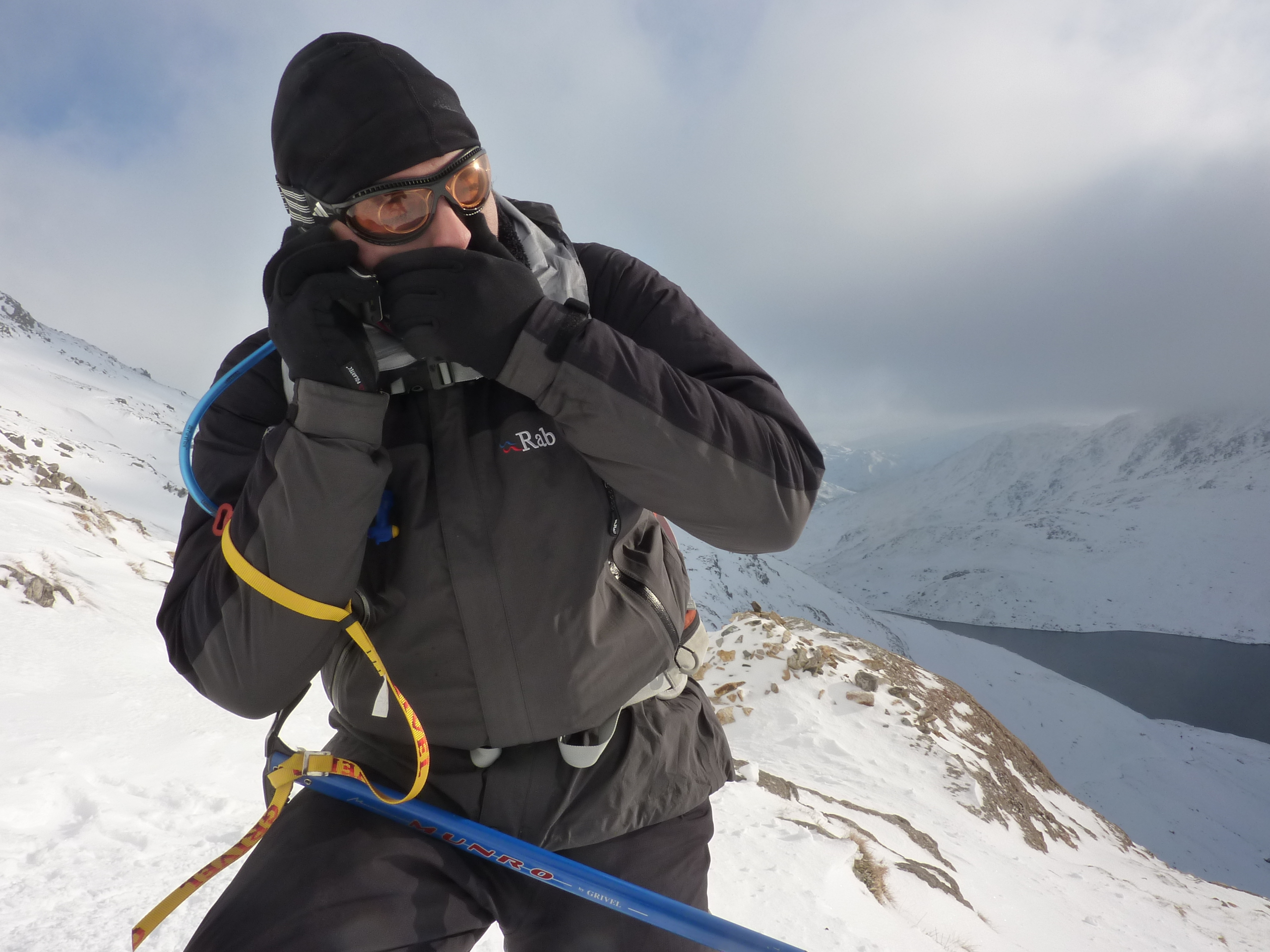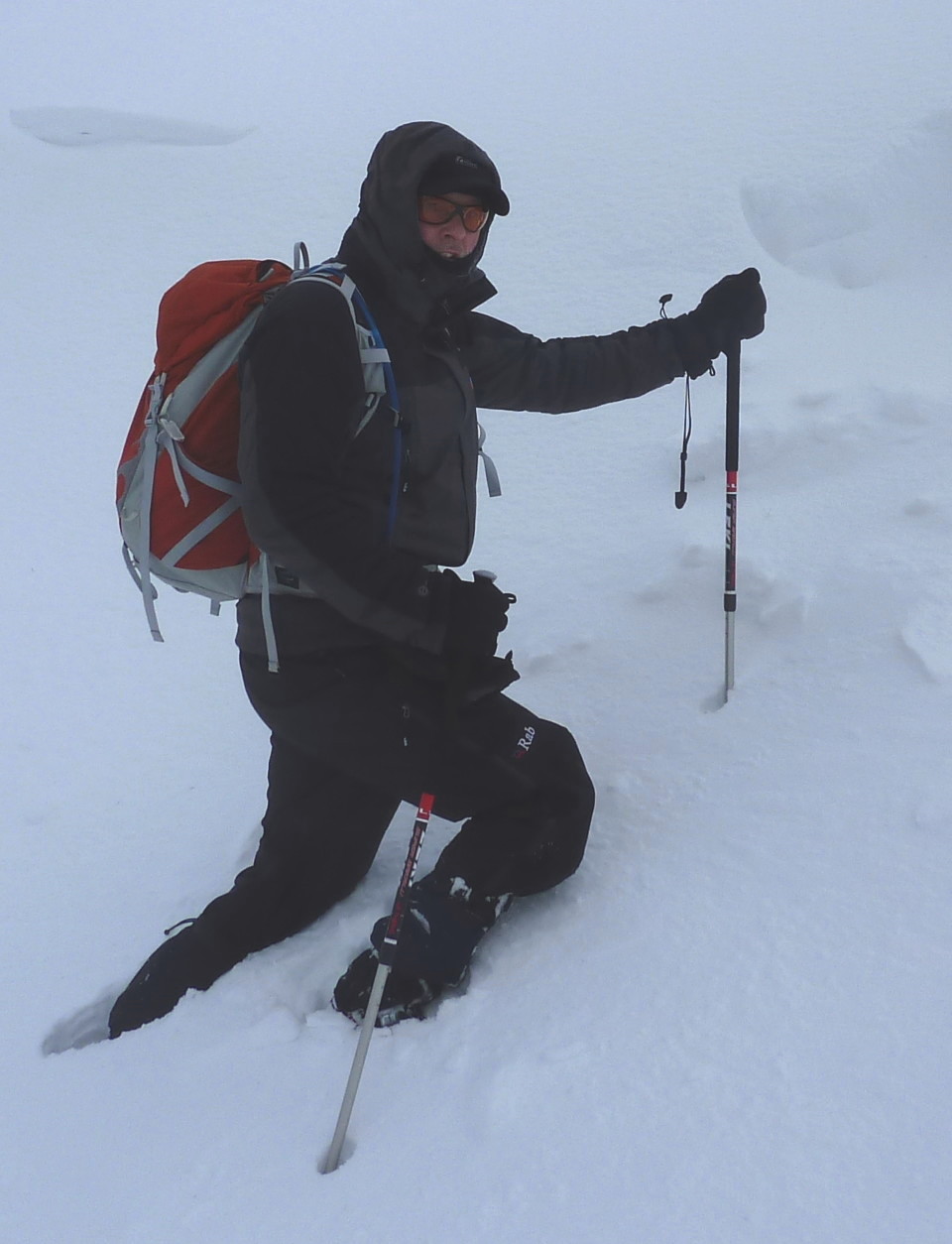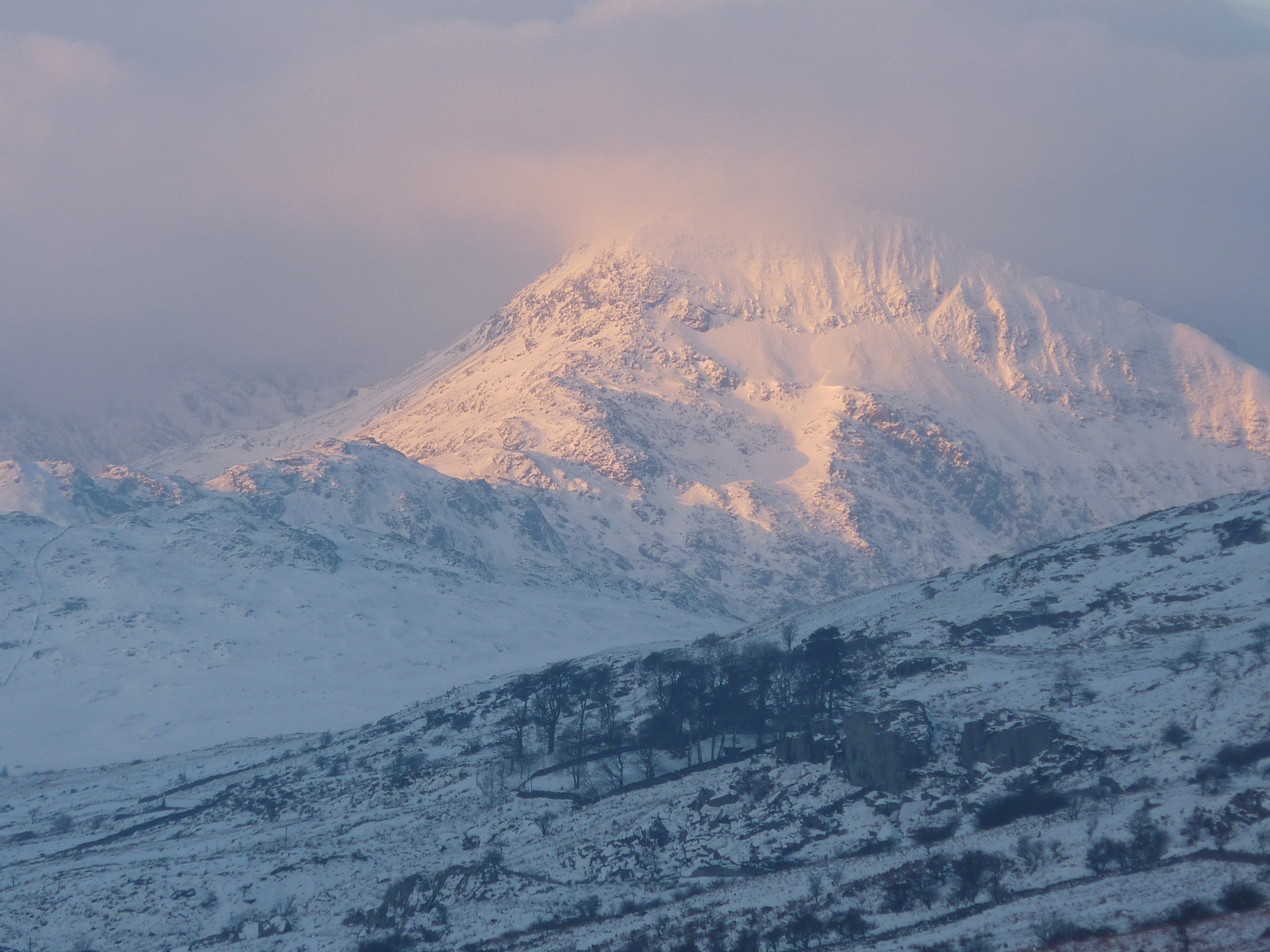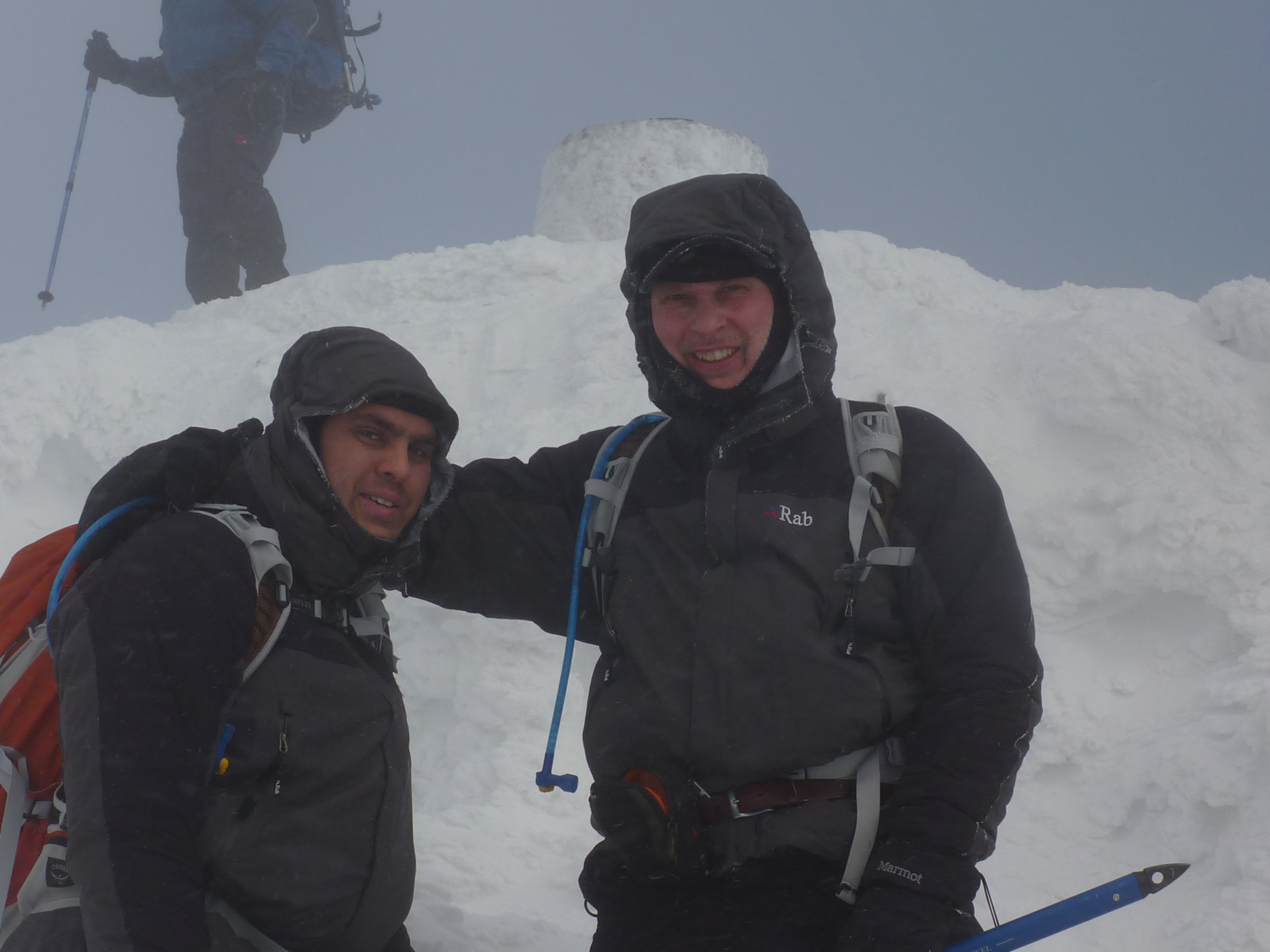 16th January - half-day walk in the ever-pleasant Chiltern Hills: fit and ready - 26 days to departure!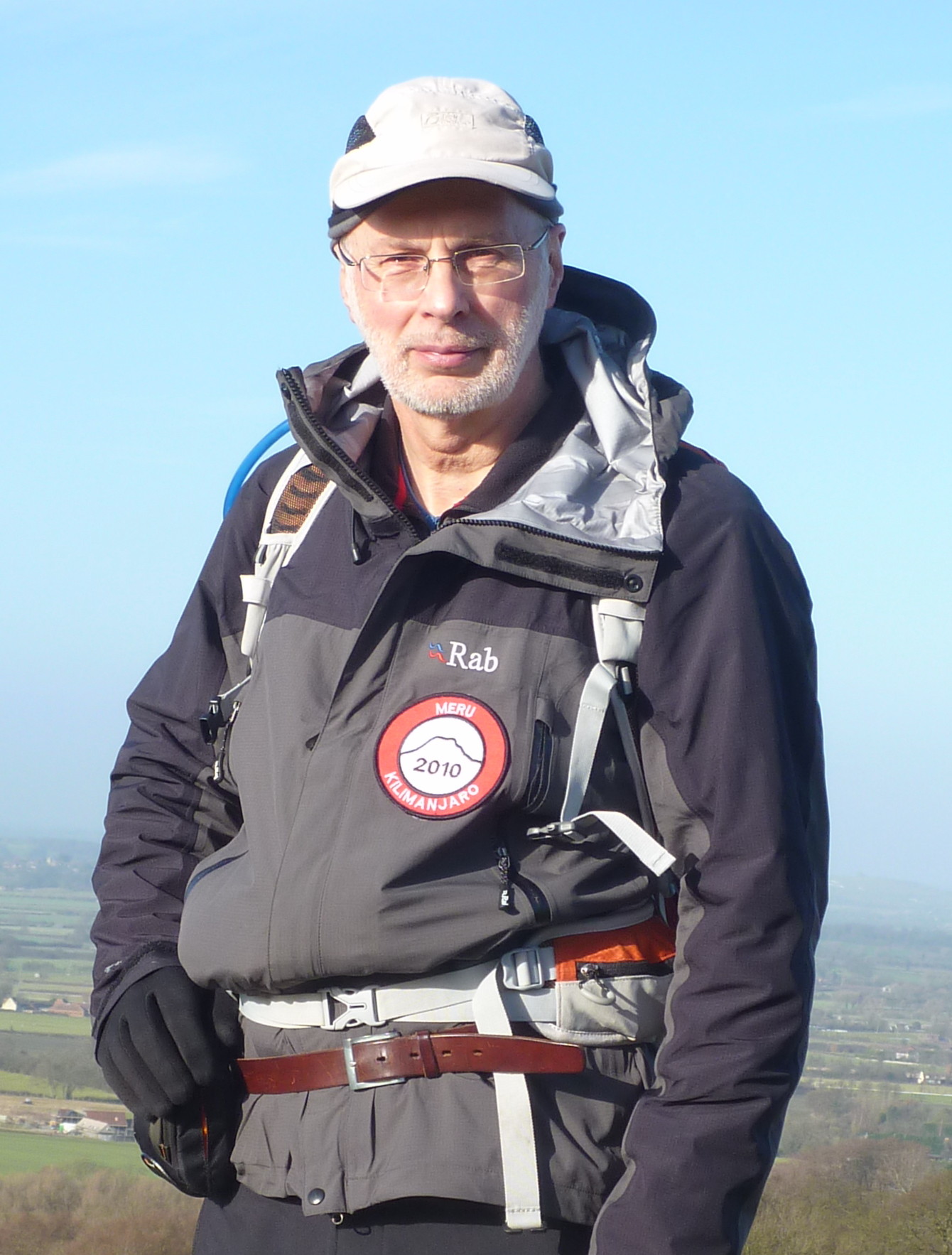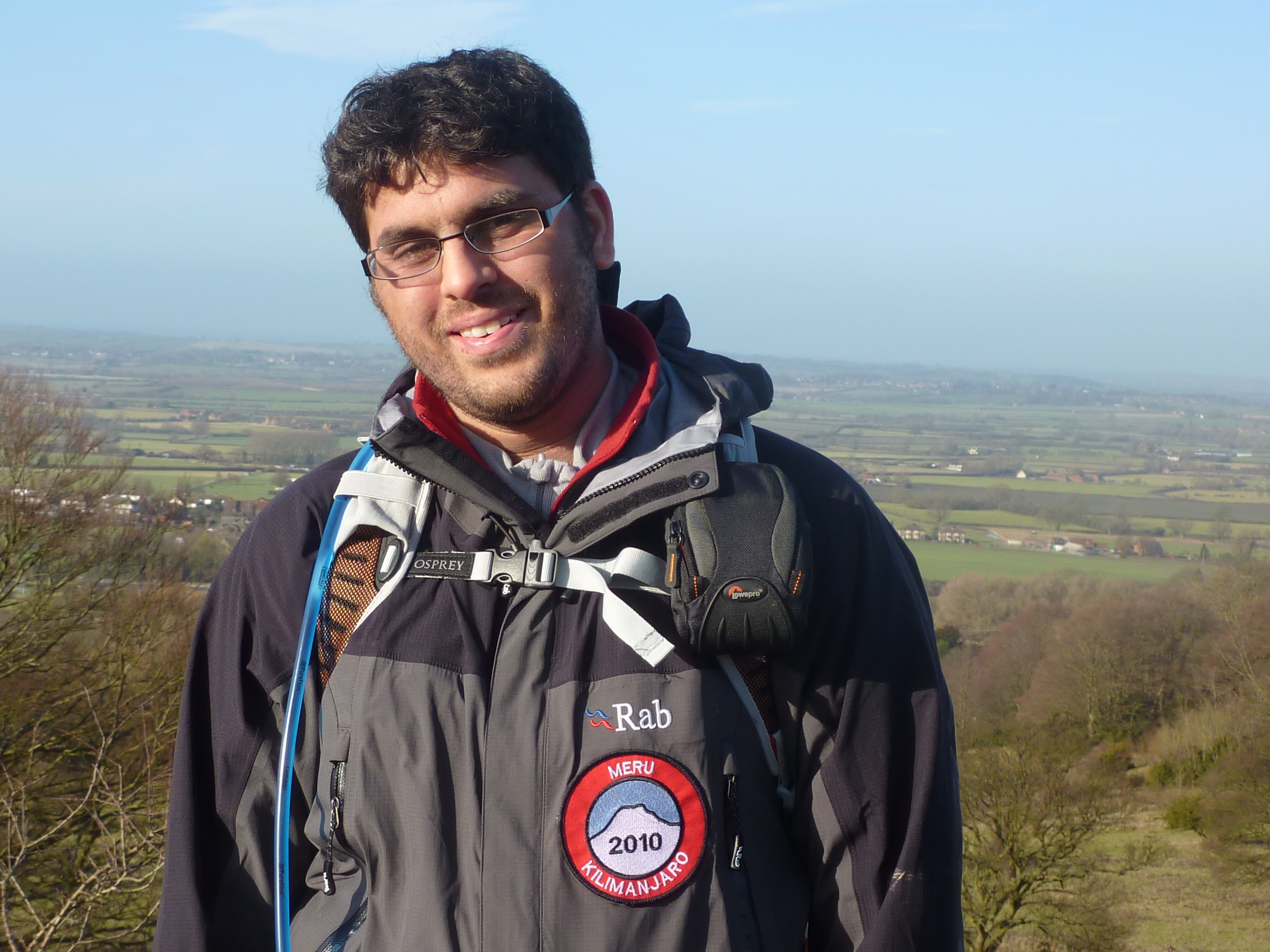 Training of a different kind - consuming Kilimanjaro beers - at a sponsors and supporters lunch (24th January 2010)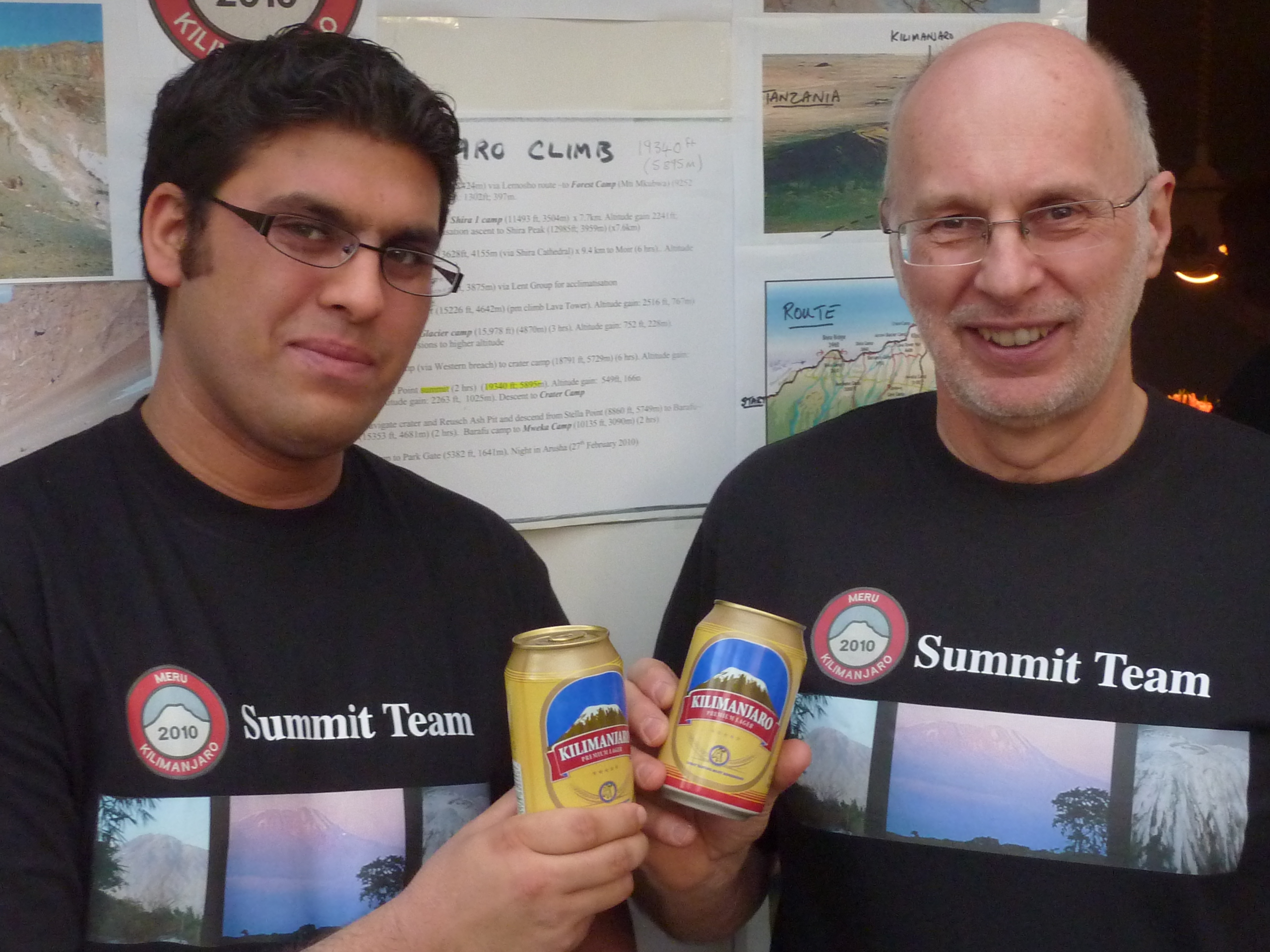 Last training weekend before we go - on Crinkle Crags in The Lakes on 30 January 2010